For years, businesses in the hotel and catering industry have had to contend with a big problem: the acute shortage of skilled workers. And this problem seems to be getting bigger and bigger. Many jobs remain vacant, from apprenticeships to management positions. The image of the sector is suffering - especially on the employee side.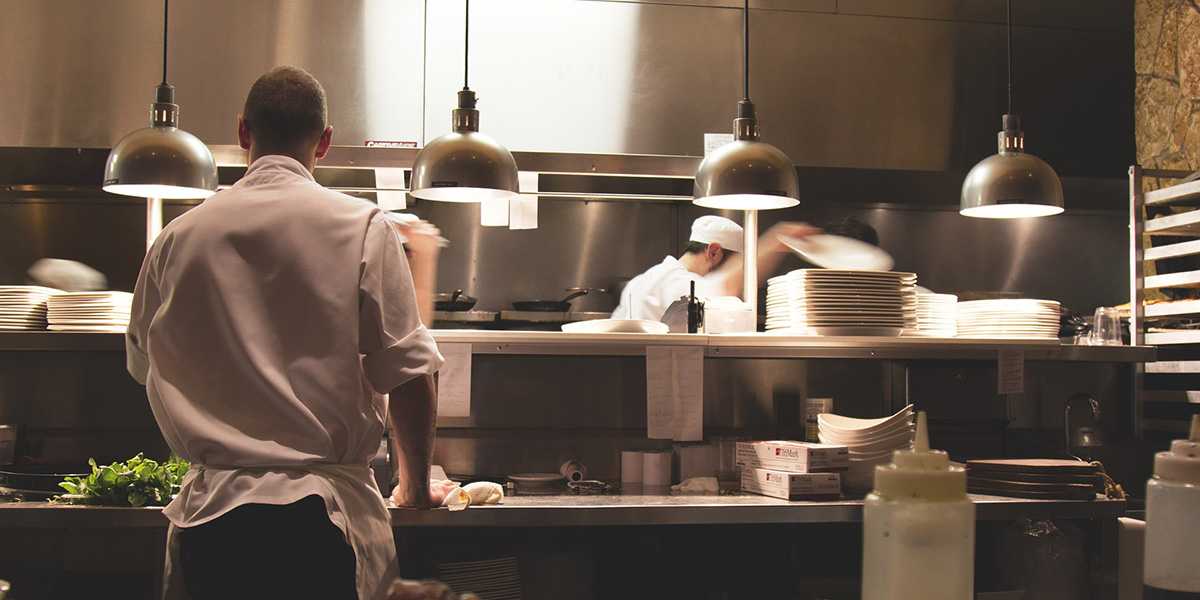 Nowadays social media and digitization makes communication, research and recruitment happening online. Gronda wants to connect the interests of hoteliers, gastronomes and employees, digitally. From this idea the platform and community Gronda grew up. Now it is the biggest professional network of the hospitality industry in the German speaking market.
"Our vision is, to make the passion of gastronomes possible. This is the reason, why we connect all stakeholders in one community: to find suitable jobs and team members, but also share knowledge and inspirations," explains Valentin Schütz, founder of Gronda.
We talked about the lack of professional workers with Gronda and got valuable recommendations from them.
Many employees can't imagine a future in gastronomy, as they think only of long working hours and low career opportunities. For this situation to change, hotels and restaurants need to offer more appealing working conditions, keep skilled personnel and attract young talent to the industry.
That's usually easier said than done - that's why we've put together 4 tips that can help to overcome the acute shortage of skilled catering staff.
Talent search done right
If you are currently looking for employees, you should think outside the box. Advertising in daily or weekly newspapers is very expensive and usually the target group is not reached. Fortunately, there are now online job portals that specialize in gastronomy and the hotel industry, such as Gronda. More than 120,000 F&B professionals can already be found on the job platform. In addition, employer profiles can be taken to the next level in order to attract more potential employees to their own company. The app is completely free of charge for users and offers new opportunities in the gastronomy and hotel industry.
Listen carefully
For employees in the catering and hotel industries, it is extremely important that their needs are heard. But how can this be implemented? In the new employer workshop "Talent Kitchen" such topics are being discussed. First, employee needs are analysed, then concrete ideas for their realization are developed. An interactive workshop for restaurateurs and hoteliers, which is completely free of charge.
Show appreciation
In a stressful business such as gastronomy and hotel business, praise is not often dispensed due lack of time. Highlighting good work can give employees a real boost to their motivation. If the employee knows that his hard work is seen and valued, he will support the company 100%.
Give facilities
In addition to appreciation and recognition of needs, everyone, no matter in which industry, loves receiving facilities. From discounts with suppliers to free fitness subscriptions and annual training courses: there are no limits to imagination.
Team events such as hiking days, excursions or barbecue parties are also particularly popular. Shared memories and experiences strengthen teamwork and motivate every single employee in their daily work.
As you can see, only a few changes can make a big difference. The shortage of skilled personnel is a current challenge for the entire industry. It should be taken as an opportunity to work on the image of gastronomy and hotels, so that this problem will soon be a thing of the past.
You always want to receive the latest news of RateBoard? Register here for our monthly Newsletter!