The German hotel chain Familotel for family-friendly hotels with over 60 independent hotel enterprises, sets immediately the revenue management system of the company RateBoard from Innsbruck, in order to make possible for its members to step toward digitization.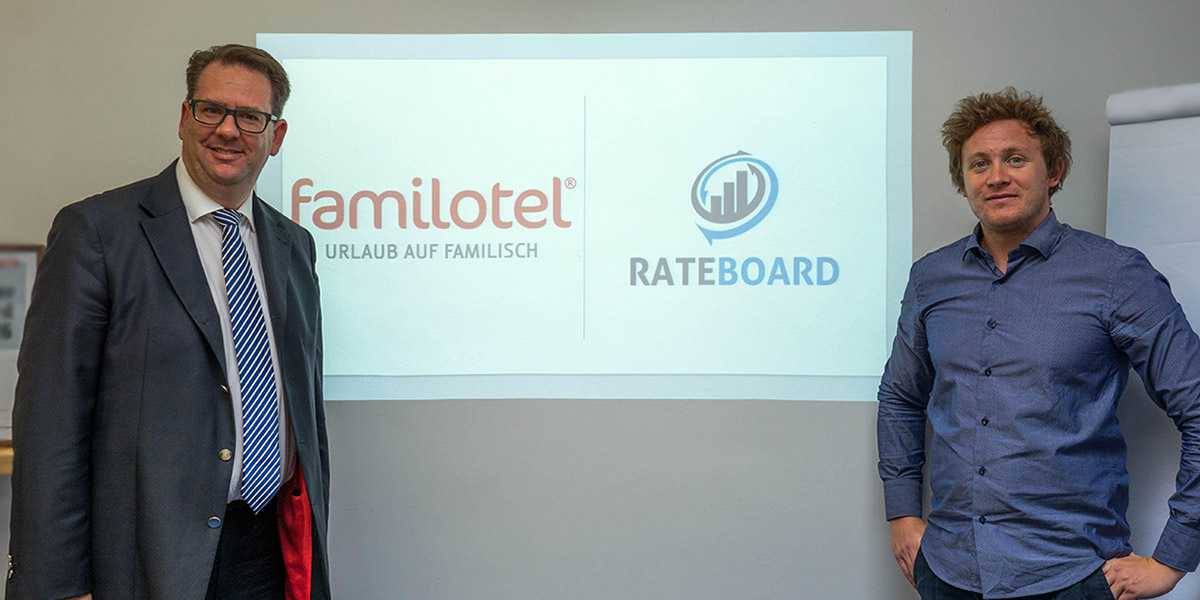 Familotel
In order to arrange an unforgettable family vacation for parents and children, over 60 independent hotel enterprises merged with Familotel. Each enterprise fulfills standardized quality criteria, such as child-fair equipment, age fair care of children of at least 35h/week or family apartments. A categorization within the group makes it for families with children at the age of 0-18 years possible to find the suitable hotel for their vacation. The umbrella branding Familotel promises relax and entertainment for parents and children, thus family vacation!
RateBoard
The hotel industry is characterized by a fixed price list and therefore there is little scope for spontaneous rate changes. With Revenue Management and the RateBoard software, it's now time to put an end to this and to increase flexibility. The Innsbruck-based start-up RateBoard has developed an autonomous algorithm based on historical and future bookings, holiday periods, events and market demand in order to bring more dynamism to pricing. Every single hotelier has the last word and decides which price he or she wants to offer on the market. RateBoard is suitable for all and thus helpful for all hotel businesses, large or small they are.
Cooperation: Familotel and RateBoard
From the 11. to 13.11.18 the Familotel autumn conference took place in Ulrichshof in Rimbach/Germany. There RateBoard was presented to the members for the first time within the official cooperation.
Familotel CEO Sebastian J. Ott explains to the members why he chose RateBoard as Revenue Management system: "As leading cooperation for family hotels, we always look ahead and continue to develop. This also includes technical and digital innovations with which we can optimally position ourselves in the market. RateBoard presented an innovation with a well thought concept that convinced us. This enables our member companies to react in real time to changes in the market and to further optimize their own pricing."
Co-Founder and Managing Director of RateBoard Matthias Trenkwalder, enthusiastic about the cooperation with Familotel, said: "With our software we can offer Familotel members a modern solution for online sales in an increasingly dynamic market. The goal thereby is to use the price potential on a long-term basis and to adapt prices individually".
From now on, RateBoard will support the individual member companies as a strategic partner in the field of the revenue management by helping them to offer the best price for their own positioning in the market. The Familotel community and the software company RateBoard are looking forward to a successful cooperation.
You can find more Hotels, using RateBoard here!