This year we took part once again in the Hospitality Day in Rimini to show the advantages of our innovative revenue management software. This event represents the kick-off to the well-known tourism and hotel trade fair TTG. The founder Matthias Trenkwalder gave a speech of 40 minutes on the topic "The technology of the Revenue Management, a tool for everyone". The seminar room Faro was full to the brim of interested listeners. Here a brief summary of the contents.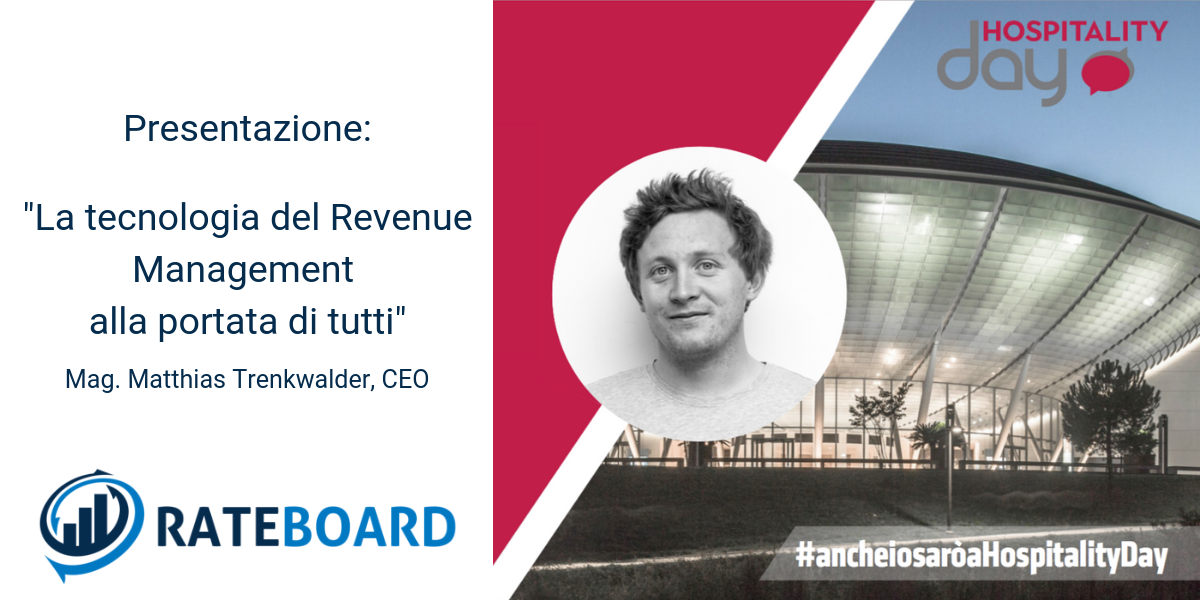 The aim of the Revenue Management is to sell hotel rooms at the right time, to the right customers and at the right price. Its strategy is based on a price differentiation and seasonal variations depending on certain factors such as length of stay, room categories, number of guests, etc.
The main goal of RateBoard is to help hoteliers in their day-to-day activities using high technology and, at the same time, to increase their profits through better pricing decisions. RateBoard is suitable for large as well as for small and medium-sized hotel companies.
The most common mistake that hoteliers make is to sell their rooms too early and too cheaply and not to adjust prices at all. In order to determine the best price, the algorithm of our revenue management software considers different factors such as historical hotel data, external market demand, events, weather, competitors´ prices and ratings.
Result: ultimately, using the optimized pricing strategy can increase sales by up to 8%. An increase in the average price of only 10% leads to a profit increase of 50 to even 90%.
Are you interested to see how this revenue management software works? Contact us and we will be happy to show you how to use it!