In the spirit of spending time together and helping people in need, RateBoard's christmas party was taking place in a nice and cozy atmosphere.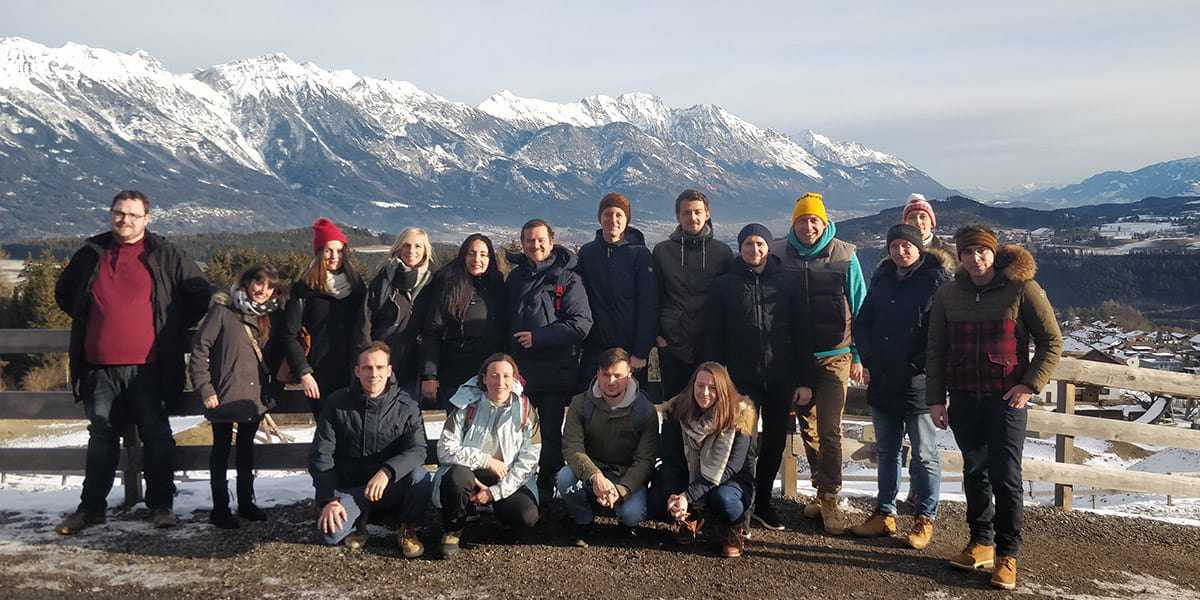 Our Christmas party was taking place high up in the mountains, as it should be for a young company, placed in the heart of the Tyrolean alps. The whole RateBoard team from Vienna and Innsbruck got together to celebrate Christmas, far away from the busy city center.
Directly from our brand new office in Innsbruck we drove up to the summit station of "Muttereralm", on 1.600 altitude meters with an amazing panorama.
We enjoyed a warming welcome with some mulled wine at the fireplace and an amazing view above Innsbruck. We spoke about our past year and created some plans for 2019. Afterwards we had a fantastic menu and a funny toboggan ride.
The highlight of our Christmas party was a charity raffle!
Especially at Christmas we all need to think about people in need. Based on these thoughts, we created the idea to help others with a donation!
Within our Christmas party we organized a charity raffle. The income of the sold tickets had been doubled from RateBoard, so there are now 1.000,- Euro, which we are donating to a charity organization.
We are happy to support the child cancer foundation Tyrol/Vorarlberg. The aim of the association is to consult and help families in need. The child cancer foundation Tyrol/Vorarlberg was founded in 1987 and is part of the Austrian child cancer organization.
We wish you all a great Christmas time and a happy new year 2019!
Your RateBoard team!