At the speech held yesterday by Matthias Trenkwalder, the participants had the opportunity to learn everything about the advantages of revenue management and how to avoid making mistakes in their pricing.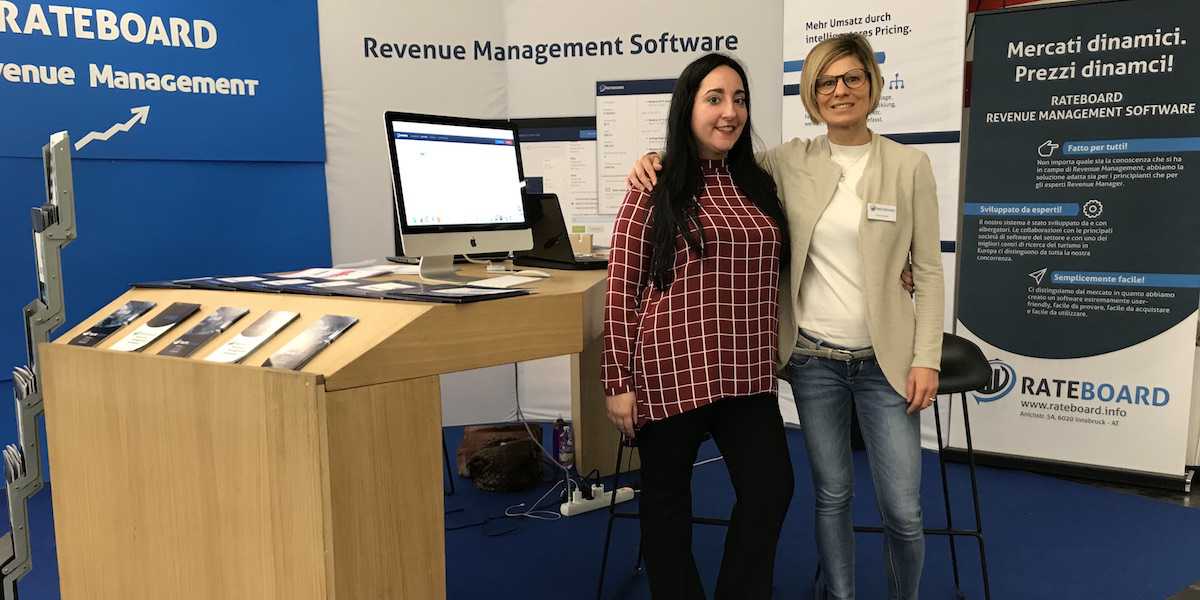 The managing director was at the Expo Riva Hotel event on Sunday 04.02.18. The title of the speech "How to improve sales with the revenue management" was of great interest for the local hoteliers. More than hundred visitors were in the Riva room. For us, it means that we are on the right track. Matthias was able to answer all the questions and was really happy for the positive feedback.
Carina Becker, sales manager and our revenue manager Nazarena Donetti have been really happy to welcoming and informing you about RateBoard at our stand A02 in the exhibit hall B3. (picture)
Stay up to date and visit one of our next workshops, exhibition participations or other events.