Visit one of the 5 events of Hinterhuber & Partners and learn from our founder Matthias Trenkwalder and other leading pricing experts, the Revenue Management and modern pricing strategies.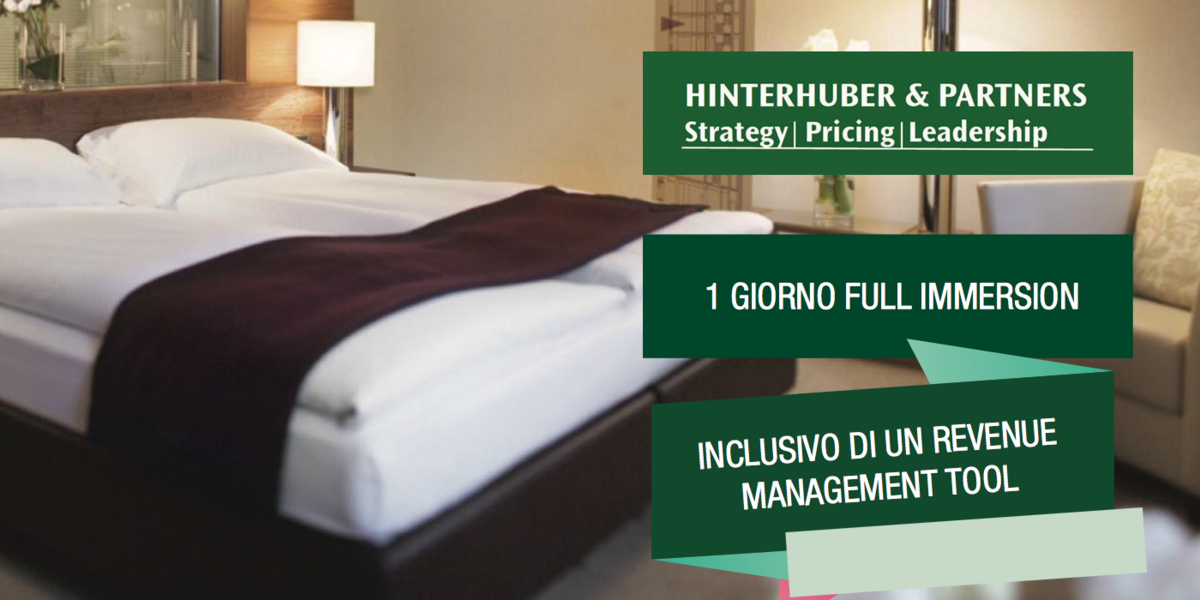 Learn how to use psychology and big data for your benefit at a 1-day seminar in Padova (19.12.), Milan (21.12.), Bolzano (09.01.), Florence (15.01.) or Rimini (23.01.).
Contents of the seminar:
Pricing strategy
Principles of revenue management
Demand forecast
Psychological pricing
Update
Many thanks to all participants for joining our workshops and the great discussions.
You'll find our next workshops and events here.