During the Hotel Revenue Forum event, dedicated to Revenue Management and hoteliers, our Revenue Manager Nazarena Donetti gave an introductory speech about RateBoard´s software for training participants, focusing on the benefits of new market technologies.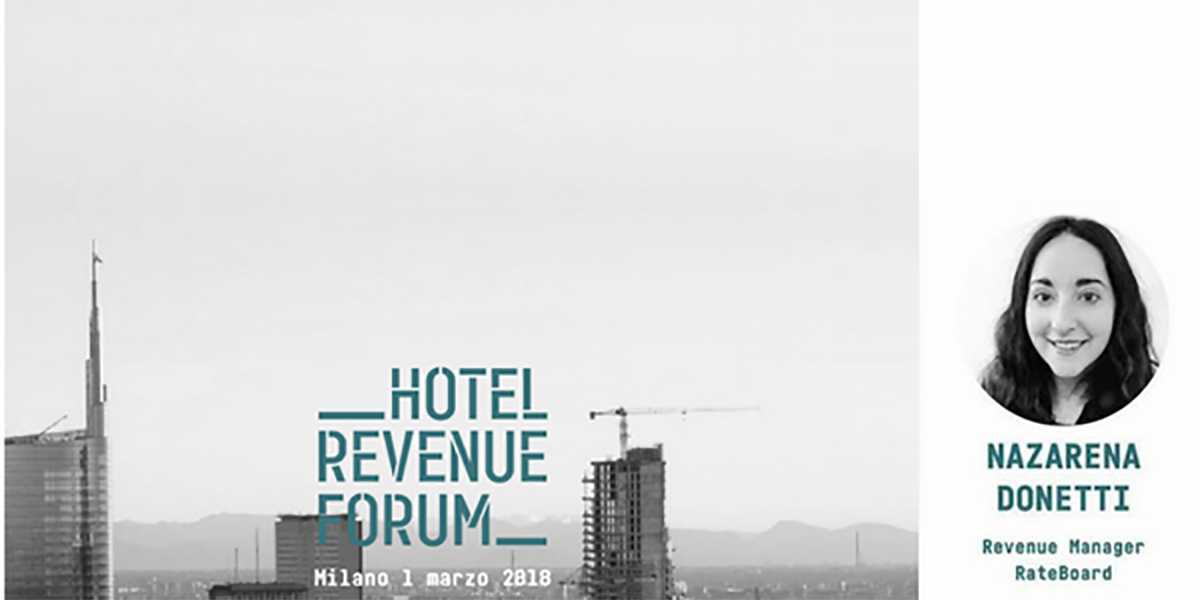 Hotel Revenue Forum
Hotel Revenue Forum is an event organized by Teamwork, one of the most important trainers in the hotel and tourism industry. It took place for the first time on March the 1st in Milan. The aim was to gather the brightest minds and operators, in order to give a new reading to the elements that are characterizing the hospitality sector. This innovative event aims to bring hotel leaders to make their own contribution and improve their revenue management strategy.
Speaker Nazarena Donetti
Nazarena Donetti has been working with RateBoard since 2017. She successfully supports hotels in Italy who have decided to choose RateBoard as RMS and she helps them identifying the best possible pricing strategy.
Contents of the speech
Aim of the speech was to make clear what are the main advantages that derive from using RateBoard RMS in the performance of the daily activities of a Revenue Manager.
First of all, avoid incorrect pricing, i.e. selling hotel rooms at a price that does not respond to market demand. Mistakes such as selling all the hotel rooms with months in advance or have half of the rooms empty are overcome thanks to a calculation of the best price at the best time.
You have the possibility of an analytical forecast, which allows you to forecast your future occupancy and to set the right selling price. A detailed analysis of bookings, a daily reading of the pick-up, the control of the booking peaks are all things that allow you to respond promptly to the dynamics of the market changing the selling price. Doubts regarding restrictions of stay and the acceptance or not of groups are easily solved thanks to this detailed analysis of the bookings.
Last but not least, there are our competitors! The RMS provides us with their day-to-day rates for each room type, so that you save time searching for these rates by yourself. Spare time to entertain your guests and make their stay as unique as possible.
We are looking forward to the Hotel Revenue Forum 2019.
Visit our speech or join one of our other events or workshops.