Matthias Trenkwalder is one of the two founders of RateBoard - our revenue management software for hospitality industry. Matthias gave insights about how the idea of the software was born and which difficulties had to be overcome.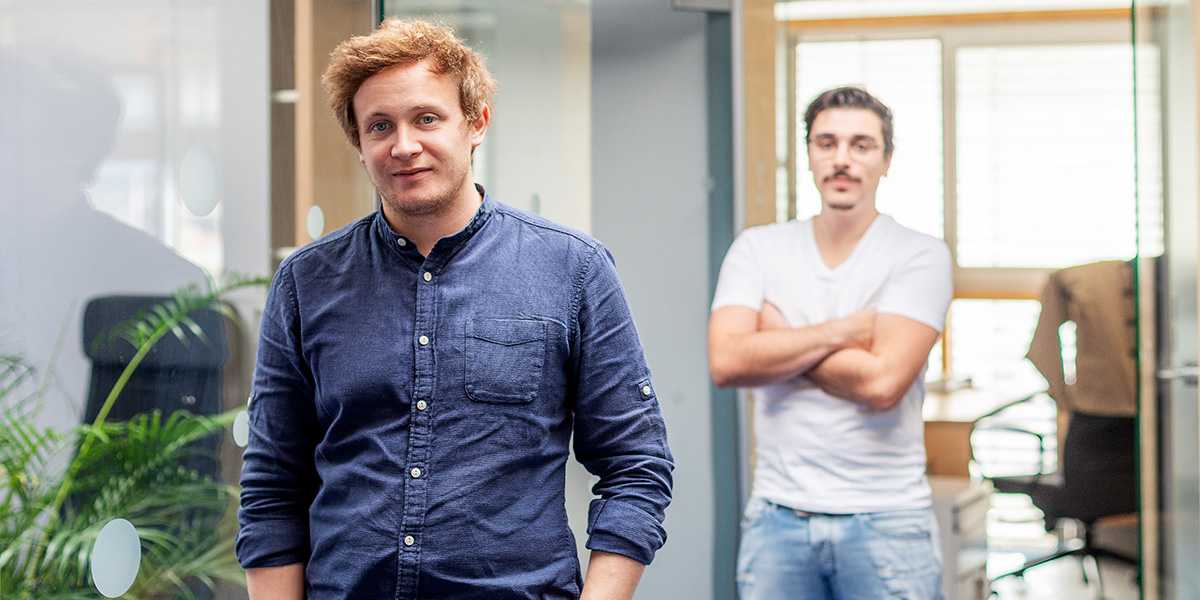 1. Who is behind RateBoard and how did the idea of a revenue management software for the hospitality industry come about?
Simon Falkensteiner and I met while studying economics in Innsbruck. Within a research project, the idea arose to develop a software to facilitate the price management for hotels. Since we both grew up in and with the South Tyrolean hotel industry, we knew what challenges the industry was facing in terms of pricing. There were already very complex solutions on the market, but they had to be operated by full-time experts. We focused on creating an intuitive system that could be operated without special know-how and without much effort. We started developing the software in 2015. Dr. Berthold Agreiter joined the management team, he is CTO and thus leads the technical development. Today we are more than satisfied with the product - the system delivers what it promises. In addition to the basic functions, we offer a lot of customization options for detailed evaluations, so that many hotel chains that use intensive revenue management are now also among our customers.
2. Did you already have experience in founding a business or was everything new for you?
I was already very interested in Innovation and entrepreneurship during university. After my studies I worked for a Start-Up investor in Munich. There I was able to work together with different startups. Looking back, it was a very valuable time for me because I learned a lot about the investment process and the usual difficulties faced by young companies.
3. What was the hardest time for you since RateBoard was founded?
The first two years after the foundation were certainly the hardest. Many enthusiastic hotels wanted to use RateBoard, but our product was not ready yet. We were very dependent on our technical partners, the hotel software providers. There are a lot of different hotel reservation systems, therefore we had to develop a lot of interfaces as a prerequisite for a smooth data flow.
A long period of "technical anxiety" began, during which we had orders but were unable to activate them due to a lack of interfaces. Our developers did a very good job. Fortunately, we now cover around 70% of the market's interfaces in Germany, Austria, Switzerland and Italy.
4. On the other side, what was the best moment in your RateBoard career?
That's easy - one of the best moments was definitely when we cracked the number of 100 customers. We had been working towards this milestone for a long time and we are proud when we can celebrate our first "big" success together as a team. It was clear to me that we had done quite a few things right. In my daily work I am always happy about the success of our customers thanks to RateBoard.
5. What do you appreciate most about running your own business?
I like it very much to create something and look back on the results year after year. If you run your own company, you are always faced with new challenges. Many of them have to be mastered by yourself - this is not easy, but brings a lot of variety and motivation. You don't have a monotonous, boring routine.
6. How did you manage to establish your product on the market?
The difficulty at the beginning was clearly to create a relevance for the topic of revenue management in the minds of hoteliers. The concept was not as well known in the leisure hotel business as it was in the city and chain hotel industry. In the meantime, price strategy and dynamic pricing have also become very popular in the holiday hotel industry and are becoming more and more standard. Instead of explaining terms and concepts, we can now explain our product very detailed and express our USPs even more.
7. What is the perfect way for you to deal with your team?
We successfully managed to inspire highly qualified people about RateBoard, which is the basis of our company's success. Since RateBoard is very innovative and creates a lot of new things, everybody is involved very strongly and has the possibility to implement their own ideas. Harmony in the team is very important to us and that's why we all work very well together. We work with flat hierarchies.
8. What are your visions for the future?
RateBoard has the potential to become one of THE major software providers for the European hotel industry.
9. What advice would you give to all Start-Ups and founders?
Persistence - I believe that is a very important keyword when founding a company. Very few projects break through after only a few months and stay on the market for a long time. Usually there are some or even many years of hard work behind until an idea turns into a successful company.
Are you interested in getting more information about RateBoard? Get in touch with us now!