The RateBoard team is young, motivated, international and interdisciplinary. For 4 years the number of employees has been growing steadily, because in an aspiring company there is always a lot to do. During the last five month our trainee Johannes Ossanna, helped us here at RateBoard. Now he is reporting about his experiences with us.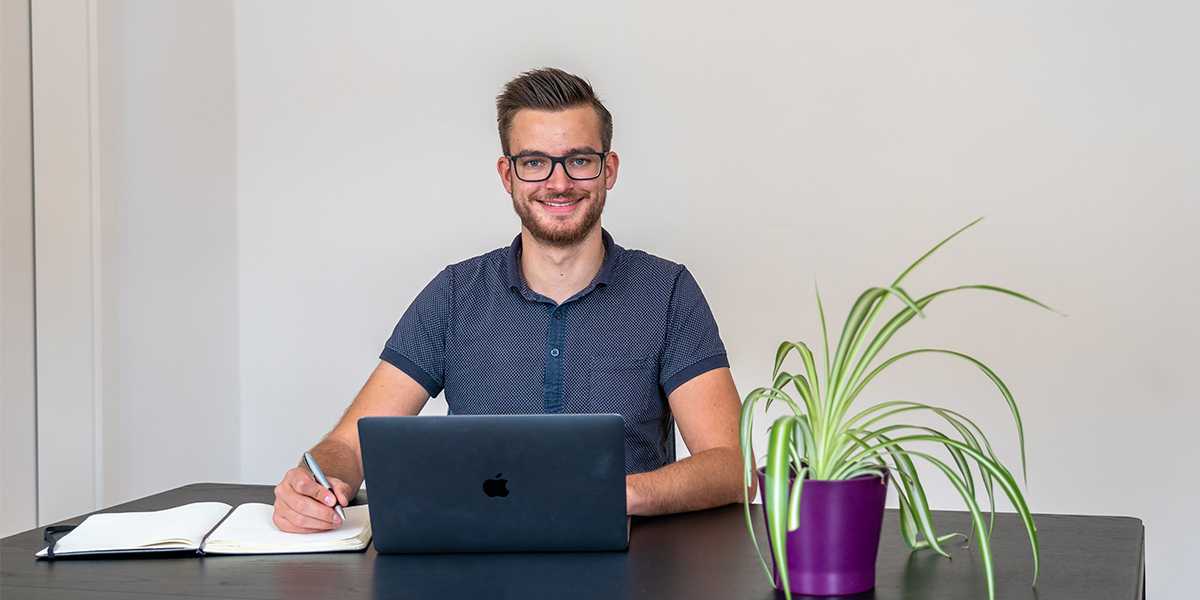 The tasks are broad and offer many exciting activities concerning revenue management, software development, sales, marketing or business intelligence. Since every opinion and every input count for us, motivated trainees support us in the specific departments.
As trainee in the Business Development department, Johannes has been a permanent member of the RateBoard team for five months. During his studies, he was able to gain experience as analyst and sales professional in different branches both in Austria and abroad. He is currently writing his master thesis on the topic "machine learning in sales" and, at the same time, he contributes with his abilities to the success of RateBoard. Johannes particularly appreciates the possibility of analytical and creative work in the area of business development as well as his flexibility in terms of working hours and location. Before completing his internship, Johannes describes his impressions at RateBoard.
How was your first week at RateBoard?
At the beginning, I was introduced to the team. My first working days consisted of an extensive onboarding, i.e. I was introduced to the topic of revenue management and the functionality of the RateBoard software. I was also allowed to take part to several product presentations; in this way I had the possibility to better know the target group, its challenges and sales process.
What were your tasks, how was your working day?
I was employed in the Business Development team, so to speak in the further development of the company. Since RateBoard has developed a digital product and shares a very innovative corporate culture, its employees are constantly confronted with new challenges. That's why there isn't really a typical "working day". I have worked on several strategic projects, for example to improve work processes, and have also managed some of them myself.
How did you find the corporate culture?
The corporate culture can be described as very positive and open; the focus is always on the company's improvement and further development. I liked my internship very much and I always enjoyed going back to the head office in Innsbruck. RateBoard has a flat hierarchy and even as an intern I was daily in close contact with the managing directors. The team is young, dynamic and international. Lunch breaks together and regular team events made the working atmosphere even more pleasant.
Would you recommend RateBoard as employer?
Absolutely! At RateBoard you become a team member from day one, with the possibility to express your ideas and with your own responsibilities. If you feel like working in a growing, dynamic company, you are not afraid of daily new challenges and have an interest in tourism, then RateBoard is the right employer for you.
Do you want to become part of the RateBoard team? Then apply now for one of our vacancies or send us your application to info(at)rateboard.io.