In recent years, the relevance of booking engines has risen strongly. Because of the pandemic, it has become immensely important to be able to find information and book directly on the hotel's website. In our interview with Nicola Seghi from Simple Booking, we talked about the relevance of online booking engines.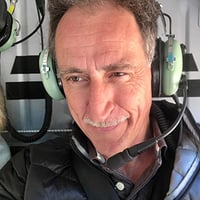 To find out, why channel managers and online booking engines are so important right now, we decided to talk to real experts.
The Italian company Simple Booking is Europe's leading provider of online booking solutions. In our interview, we asked Nicola Seghi, Business Evangelist and Head of Sales at Simple Booking, five tough questions.
What is Simple Booking and how does the philosophy behind look like?
Simple Booking was developed to provide individual hotels with technological solutions to compete with Online Travel Agents in terms of distribution. One of our main goals is to remove technical barriers for hotels as much as possible. In our opinion, every hotel should technically have the possibilities to try out new sales methods and use their opportunities. In this case for example, we from Simple Booking offer payments via cryptocurrencies.
Our booking suite is a comprehensive CRS (central reservation system) for hotels. Via this system, all digital sales channels can be managed in one central place: For example, direct distribution like desktop, mobile, social media, metasearch and WeChat, or channels like OTAs, wholesalers or GDSs. We always follow our central principle, which is "simplicity", much to the delight of all users in the hotels, who use our system effortlessly and effectively every day.
What do hotels need to consider when choosing a booking engine?
Essentially, hoteliers should first evaluate the needs of their own target group. The booking engine must be oriented precisely for this group of guests. Offers and advantages of direct bookings must be visible immediately, the website should convey security and competence and, above all, the site needs to be designed attractive and elegant. Simple Booking's online booking engine convinces guests with powerful messages and offers a very positive experience, that already gives a first impression of a pleasant stay.
Which factors are relevant for a good channel manager?
Channel managers are similar in many functions and they are already standard in the hospitality industry. The main criteria for a good channel manager are of course speed, reliability and usability. In my opinion, it is no longer necessary to use a complex system to manage the hotel's online distribution.
Why do you think it is so important to use a booking engine on the website, especially at the moment?
In a world during or even after the pandemic, the guests are looking for a lot of information. They want to know what safety procedures need to be followed, what actions are being taken by the hotel, and they want to make sure that they can fully enjoy their stay. As the data from 2020 show, it is exactly this kind of information that is searched for on hotel websites. To increase direct bookings, the use of a booking engine is absolutely essential. Only in this way guests can easily find prices and availability on the hotel's own site and book directly if they want to.
Hotels have the option to choose from many different systems on the market. For which 3 reasons Simple booking is the best solution?
The best reason is given again and again by the guests of our 4,200 customers: "Many customers who had booked directly reported at the check-in that they liked the direct booking system and that they felt they had used it before, even though it was their first time."
For hotel staff, the system is simple and intuitive, more than 50% of our customers do not need any training. This means that every one of our customers benefits from a user-oriented software.
And last but not least, a great point is that we are continuously working on the development of new features and hoteliers are always part of these innovations. So if a hotel is looking for a partner that regularly offers new technological solutions to optimise distribution, Simple Booking is definitely the best choice.