Recently we had the pleasure to have an insightful conversation with the renowned Sales und Revenue Manager Michaela Seyrling from Schlosshotel Fiss. She told us how she uses RateBoard and, as a very experienced revenue manager, why she appreciates it for its individual application.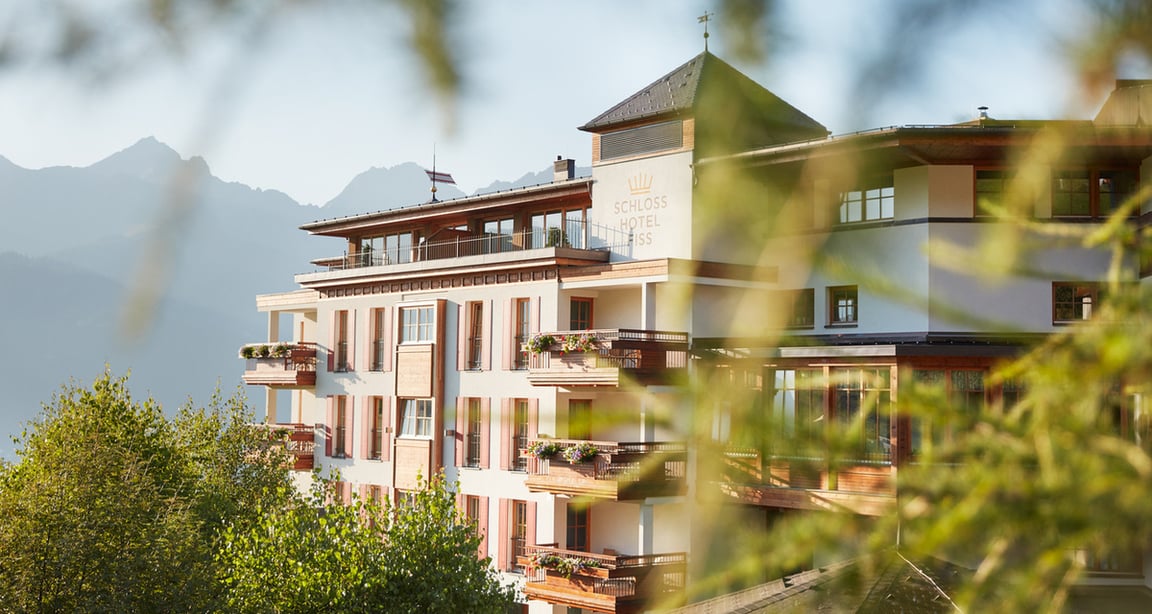 At the 5-Star-Hotel "Schlosshotel Fiss", enthusiasm begins at a sundrenched 1.436 meters above sea level. High above the rooftops of Fiss and in one of the best locations in the multi-award-winning holiday region of Serfaus-Fiss-Ladis, the Domenig host family ensures unmistakable elegance, tangible harmony and a sense of family well-being. 135 individually designed rooms and suites offer plenty of space for private retreat. The hotel's offer is customized for the wishes of demanding families. The cuisine is seductive at the highest level – and the 5.000m2 spa with its own family spa knows how to surprise both families and those simply seeking peace and quiet.

Michaela Seyrling is head of sales and revenue management and can be described as an expert thanks to her many years of experience. She recognized very early on that you can achieve significant increases in turnover with dynamic prices and that this topic will become even more important in the future for the hotel industry.
A deeper understanding of the market and the competition
New technologies have always aroused Michaela's curiosity. She had known about RateBoard for some time. However, she took her time for the decision to use a software for optimal pricing. She has observed the development of the sector very well and also knows the competitors.
As an experienced revenue manager, she could not let go of her in-house solutions with complex Excel tables and strategies so quickly. The large number of rooms and the 27 room categories also required long-term planning for the changeover. In winter 20/21 however, the time was right to be supported by a software.
"The decision for RateBoard as the provider was not difficult"
In the meantime, she can look back on two successful seasons with RateBoard's software. Despite the pandemic, uncertainty among guests and changes in booking behavior, Schlosshotel Fiss was able to increase prices very efficiently and thus record a significant increase in turnover. In addition, Michaela saves a lot of time every day by using RateBoard's autopilot
"However, I still want to make my own pricing decisions and
use the software to support my own experience"
She bases her decisions on the price recommendations and compares them with the capacity utilization before she then defines the optimal price for the respective point in time. Basically, she follows the strategy of offering the guests the best possible current daily price and not adjusting it downwards in the future. This influences the booking behavior: knowing that the price will not be lowered any more, the guest tends to book earlier. The occupancy rate and further planning in the hotel can thus be optimized. The share of regular guests at Schlosshotel Fiss is very high. However, this is not an obstacle to making the prices dynamic. In order to maintain customers trust, rate parity is a very important factor.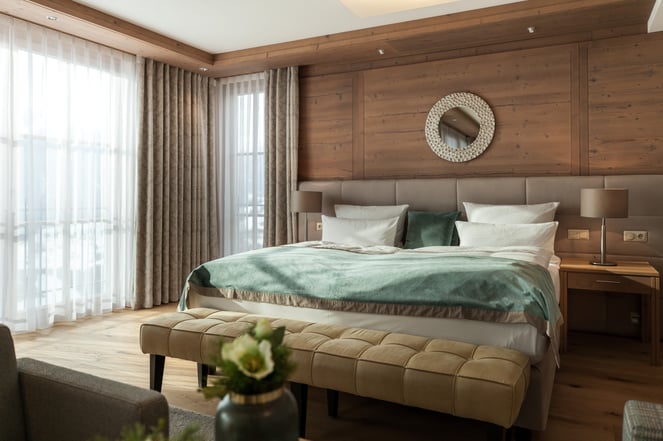 Simple operation, continuous development, personal support
RateBoard is appreciated by many customers not only because of its efficiency in increasing revenue and saving time, but also because the software is very easy to use and sharpens the sense of revenue management in general. This is why RateBoard is also very popular for hotels that have never worked with dynamic pricing. The Customer Success Team, which provides ongoing support to hotel customers, also plays an important role in imparting knowledge. Support is also very important to Michaela:
"I really appreciate the personal touch at RateBoard. You are not just some number of a big company, but you are always treated exclusively. In personal support, they always know very quickly and exactly where the problem is, have a super fast response time and the exchange is always at a very high quality"
In addition, it is appreciated that the company is located in the region and therefore more "tangible" and furthermore it is crucial that the contact persons do not constantly change. Michaela continues to educate herself on the subject and diligently in attending RateBoard's Customer Success webinars. These are relatively general, but often offer a good repetition and inform about innovations. More in-depth concerns can always be clarified later in a direct exchange. Even individual wishes are taken very seriously. The further development of the software is not only data-driven, but also based on the customers' requirements. Michaela has also successfully contributed to this in the area of price configuration through constructive criticism.
Excellent analysis functions for internal reporting and business management
Last but not least, Michaela also recognizes an important added value with RateBoard through the internal analysis tools. These help her to further develop the pricing strategy on sound data and give her additional security. In addition, the analyses and graphics serve for improved internal tracking and documentation as well as for illustration and presentation to the management.
Do you also want to get started with dynamic prices like Michaela Seyrling? Then arrange an appointment for your personal consultation now.