Steer safely through times of crisis with dynamic prices
The
City-Hotel Bremerhaven
has trusted RateBoard with revenue management for several years. Thanks to the smart algorithm, the software steered hotelier Michèl Schulz through the pandemic and even increased sales as a result.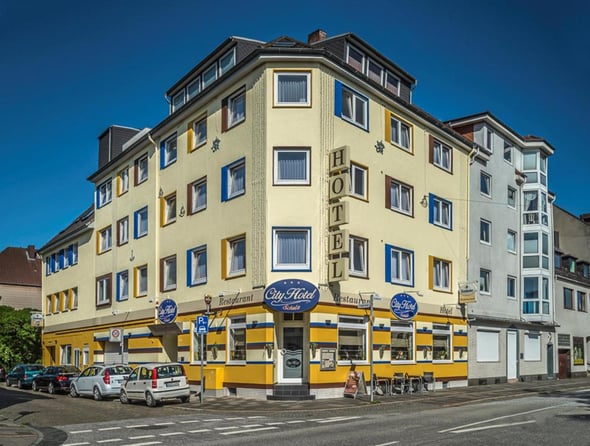 The family-run City Hotel is centrally located in the picturesque seaside town of Bremerhaven and has 42 rooms in six different categories with modern charm, which serves its guests with its 10 employees.
The uncertainty of the pandemic has changed the booking behavior of guests at the City Hotel Bremerhaven. The pre-booking phase has shortened significantly, which means that guests are booking at much shorter notice. In order to be able to react optimally to the market situation and remain competitive, dynamic prices together with flexible cancellation conditions are all the more important.
For this reason, the hotel decided to work with RateBoard's software solution in order to be more flexible in pricing and to be able to react more quickly to changing demand with the right price. With the help of the software, the hotel can now offer the right customer the right product at the right time at the best price. This also leaves more time to devote to other important areas of the company.
Achievements thanks to dynamic prices
For the hotel director Michèl Schulz, the biggest challenges, as in many other companies, are the rising costs, especially for energy, staff and general inflation. Adjusted price suggestions, competitor analyzes and a clear dashboard with all important KPIs at a glance helped to always be one step ahead of the competition.
RateBoard enables the design of price windows, which are positioned on the market at the best possible price per room on a daily basis. Since switching to RateBoard's revenue management software, the hotel has achieved an 11% increase of the RevPar. The turnover of the company could also be increased by 11%. In addition, the average daily rate (ADR) rose by 8%. This success was achieved despite the Corona crisis, which is known to have hit the city hotel industry particularly hard.
The hotel industry has been in constant change since the pandemic - dynamic price strategies and strict cost controlling are essential to remain competitive in the market. When it comes to revenue management and dynamic price strategies, RateBoard is the strategic partner for hotel operations for making data-based decisions individually.

Subscribe To Our Newsletter
Sign up now and receive monthly hotel and revenue management insights.