From now on, the latest RateBoard-Update is live! With the new dashboard of the analysis tool, it's even easier than before to organize and structure all required data. Only a short command is necessary to see any desired queries or evaluations immediately. And the best thing about it is, that the update is completely free of charge and is already implemented in your RateBoard account.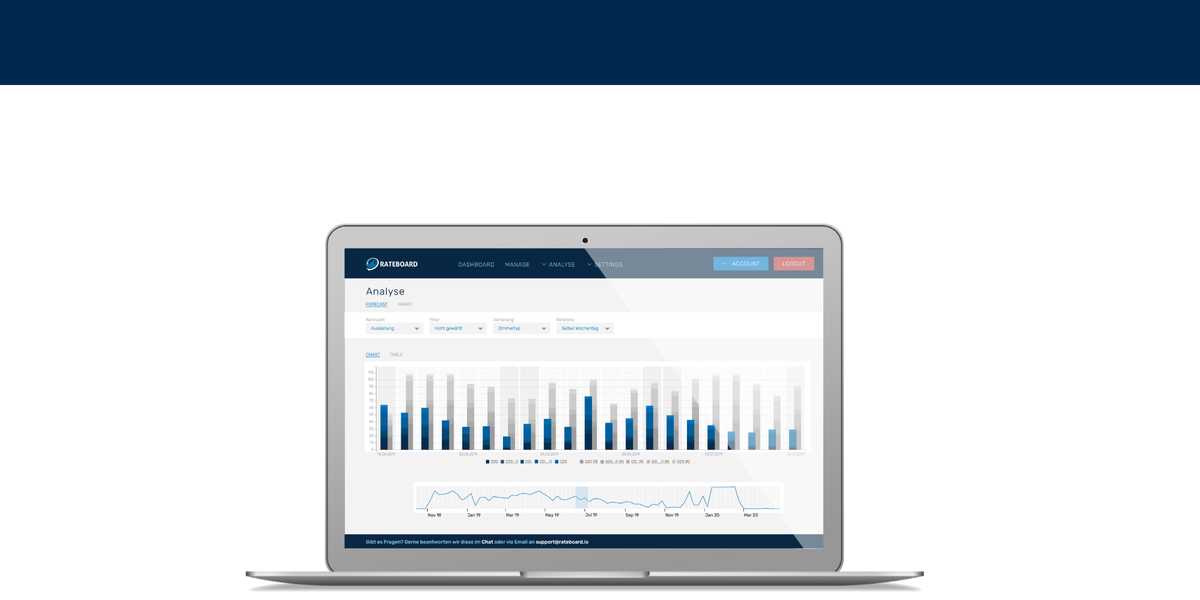 After the latest update, released in March, some more new features are following now. To improve usability and clarity, all existing analysis tools have been combined in one clearly-structured dashboard. In addition, the update offers more detailed evaluations of hotel internal data. These are the resulting advantages:
Analysis of all different, individual segments

Potential analysis of the distribution channel

Details about target markets

Evaluations according to different room types

365-day big picture about market developments, hotel occupancy, and pricing of competitors

Day-to-day comparison up to three years into the past, for more significant conclusions
Simple illustrations together with detailed information - that's what the new RateBoard analysis feature is all about. With just a few clicks, the desired data will be shown up on the display. Keeping an overview of the big picture and being able to reach in time to the price strategy is an added value für every hotelier. Thus, RateBoard supports to make well-founded decisions instead of reacting imprudent due to lack of time.
You are a hotelier, revenue manager, sales manager or enthusiastic strategist? Then don't hesitate to get in touch with us. In an online presentation, we will give you a brief overview of all functionalities of RateBoard.